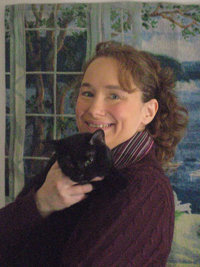 Abigail Reynolds may be a nationally bestselling author and a physician, but she can't follow a straight line with a ruler. Originally from upstate New York, she studied Russian and theater at Bryn Mawr College and marine biology at the Marine Biological Laboratory in Woods Hole. After a stint in performing arts administration, she decided to attend medical school, and took up writing as a hobby during her years as a physician in private practice.
A life-long lover of Jane Austen's novels, Abigail began writing variations on Pride & Prejudice in 2001, then expanded her repertoire to include a series of novels set on her beloved Cape Cod. Her most recent releases are the national bestseller Mr. Darcy's Noble Connections, Mr. Darcy's Refuge, A Pemberley Medley, and Morning Light, and she is currently working on a new Pemberley Variation and the next novel in her Cape Cod series. Her books have been translated into four languages. A lifetime member of JASNA, she lives on Cape Cod with her husband, her son and a menagerie of animals. Her hobbies do not include sleeping or cleaning her house.
Visit Abigail's website Pemberley Variations. Follow her on Facebook and on Twitter @AbigailReynolds
Abigail's novels ~
The Darcys of Derbyshire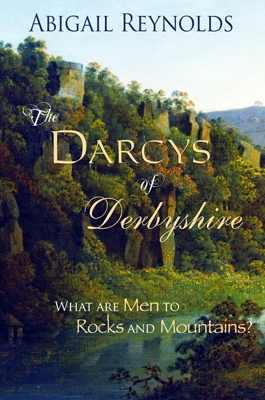 A Pemberley Variations Novella
Elizabeth Bennet longs to see the view from the famous Black Rocks in Derbyshire, but her aunt and uncle refuse to allow her to climb to the highest rock outcroppings alone. Elizabeth's distress is only worsened by a chance encounter with Mr. Darcy — at least until he offers to escort her to the top. But unbeknownst to her, the Black Rocks have a very special meaning for him. As Darcy tells her the tale of his parents' courtship and marriage, Elizabeth, like Darcy's mother before her, is forced to confront the true power of family and destiny atop the Black Rocks. Please note that this story is a novella, not a full-length novel.
Mr. Darcy's Noble Connections
There's only one fact that notorious rake Lord Charles Carlisle and his cousin, Fitzwilliam Darcy, can agree upon: a house party given by the Marquess of Bentham is bound to be intolerably dull. To relieve his boredom, Lord Charles accepts a bet that he can seduce his sister's pretty friend during their stay at Bentham Park. After all, it's easy money for an experienced seducer. Why should he care if his staid cousin Darcy disapproves?
But when Darcy discovers that Lord Charles' new target is none other than Elizabeth Bennet, the woman who refused Darcy's offer of marriage, he cannot stand by and watch as the woman he still loves is callously ruined. What he doesn't know is that Lord Charles has a dark secret, and that his attentions to Elizabeth may not be what they seem. After a midnight rescue, clandestine meetings, a long-lost son, conspiracies, blackmail, and an attempted elopement, everyone can agree that this house party is anything but dull.
Mr. Darcy's Refuge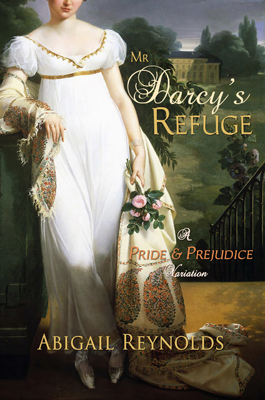 Trapped for three days by a flood, and trapped forever by society because of it….
It is a proverbial dark and stormy night when Mr. Darcy proposes to Elizabeth Bennet in the most insulting manner. Just as she begins her famous refusal, a crack of thunder presages the pounding at the door as the residents of the flooded village of Hunsford seek refuge from the storm at the parsonage atop the hill. Even worse, the flood has washed out the only bridge leading to Rosings Park, leaving Darcy stranded with Elizabeth at the parsonage. The river isn't the only thing that overflows in Hunsford when Darcy and Elizabeth are forced to work together to deal with the crisis under the worst possible circumstances. And it may already be too late to redeem Elizabeth's reputation….
Mr. Darcy's Letter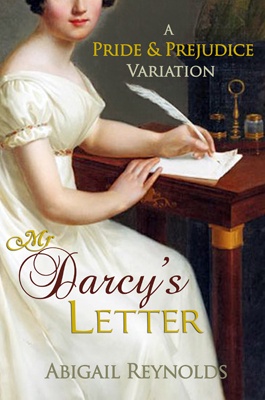 A lady's reputation is a fragile thing. If anyone ever discovered that Miss Elizabeth Bennet had received a letter from a single gentleman, she could be ruined… or forced to marry a man she detests. In this Pride & Prejudice variation, Elizabeth chooses takes the safe course and refuses to read Mr. Darcy's letter of explanation. Returning home unaware of Wickham's true nature, Elizabeth confesses everything to him, putting both Mr. Darcy and herself in grave danger from Wickham's schemes.
What Would Mr. Darcy Do?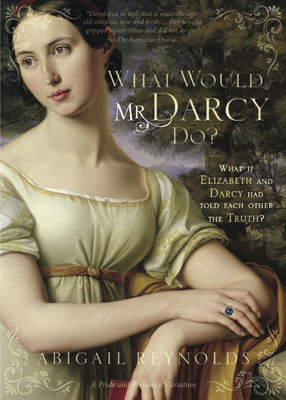 This installment in the Pride & Prejudice Variations series explores one of the roads not taken in Jane Austen's original. Before Darcy leaves the Lambton Inn after learning the scandalous news about Lydia and Wickham, he and Elizabeth declare their true feelings. Determined to give Darcy up rather than drag his name through the mud, Elizabeth will have to choose between what is right, and what she wants more than anything…
Mr. Fitzwilliam Darcy: The Last Man in the World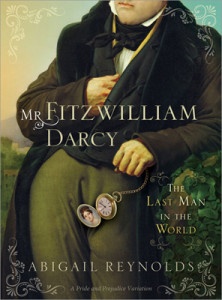 What if… The last man in the world she could be prevailed upon to marry…is her husband? In Jane Austen's Pride and Prejudice, Elizabeth Bennet tells the proud Mr. Fitzwilliam Darcy that she wouldn't marry him if he were the last man in the world. But what if she never said the words? What if circumstances conspired to make her accept Darcy the first time he proposes? In this installment of Abigail Reynolds's acclaimed Pride and Prejudice Variations, Elizabeth agrees to marry Darcy against her better judgment, setting off a chain of events that nearly brings disaster to them both…
By Force of Instinct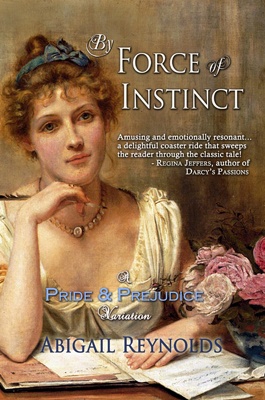 In Jane Austen's classic Pride & Prejudice, Elizabeth Bennet never expects to see Mr. Darcy again after his disastrous proposal in Hunsford. But what if family business required him to stay at Rosings after giving her his letter? Coming face to face with Mr. Darcy only days later could give Elizabeth a new chance to understand him… or a chance for even more misunderstandings.
A Pemberley Medley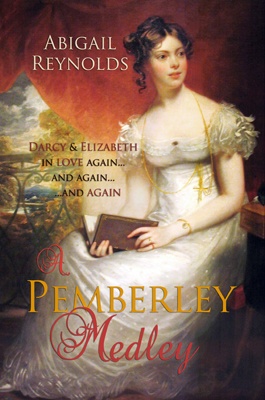 Five pathways to Pemberley! It's the best of all worlds in this collection of five short Pride & Prejudice variations! Can Mr. Darcy win Elizabeth Bennet's heart… or are they doomed to misunderstand one another forever? Can Mr. Darcy stand by and watch while Elizabeth loses everything she holds precious… including him?  Novellas and short stories include 'Such Differing Reports', 'A Succession of Rain', 'Reason's Rule '(an excerpt from The Rule of Reason), 'The Most Natural Thing', and 'Intermezzo.'
Mr. Darcy's Obsession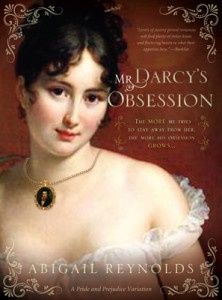 What if Mr. Darcy never had the opportunity to propose to Elizabeth Bennet at Hunsford, and did not meet her again until her circumstances were reduced? In Mr. Darcy's Obsession, Mr. Darcy has an even greater social distance to bridge if he wishes to marry Elizabeth. Add in some Fitzwilliam relations with links to the Prince Regent and the loose morals typical of Regency high society who feel that Elizabeth is the material of which mistresses, not wives, are made, and Mr. Darcy has to make a painful choice between the demands of a decadent society and his personal moral sense. The background of this novel is the morally bankrupt ton which Jane Austen knew well, but did not describe in detail in her novels, perhaps because it was a given to her and her contemporaneous readers. Against this backdrop, the characters of Mr. Darcy and Miss Bennet shine brightly as they seek to find an alternative to the bounds of decorum that constrain Darcy's usual marital prospects.
To Conquer Mr. Darcy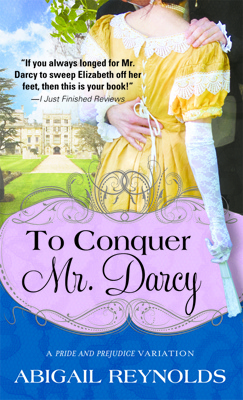 What if… Instead of disappearing from Elizabeth Bennet's life after she refused his offer of marriage, Mr. Darcy had stayed and tried to change her mind?
What if… Lizzy, as she gets to know Darcy, finds him undeniably attractive and her impulses win out over her sense of propriety?
What if… Madly in love and mutually on fire, their passion anticipates their wedding?
In To Conquer Mr. Darcy, instead of avoiding Elizabeth after his ill-fated marriage proposal, Mr. Darcy follows her back to Hertfordshire to prove to her he is a changed man and worthy of her love. And little by little, Elizabeth begins to find the man she thought she despised, irresistible…
Morning Light
Artist Annie Wright likes her life free of complications, especially complications of the male persuasion. She has her dream job running a gallery in Woods Hole, her volunteer work rescuing abandoned dogs, her best friend Cassie Boulton Westing, and that's enough for her. She doesn't like to talk about her past, especially how she became a widow after just a few years of marriage. But one day her past walks right into the Cape Light Gallery in the form of her dead husband's best friend Jeremy, the man who left the country because it was too hard to see Annie married to someone else. If this weren't enough, Annie finds herself in charge of an abused and distrustful pile of fur called Bear, and increasingly entangled in the complicated Westing family politics while Cassie deals with some very unexpected developments.
Mr. Darcy's Undoing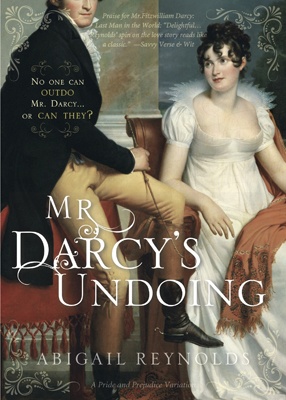 A passionate new Pride &Prejudice variation explores the unthinkable – Elizabeth accepts the proposal of a childhood friend before she meets Darcy again. When their paths cross, the devastated Mr. Darcy must decide how far he'll go to win the woman he loves. How can a man who prides himself on his honor ask the woman he loves to do something scandalous? And how can Elizabeth accept a loveless marriage when Mr. Darcy holds the key to her heart? As they confront family opposition and the ill-will of scandal-mongers, will Elizabeth prove to be Mr. Darcy's undoing?
The Man Who Loved Pride & Prejudice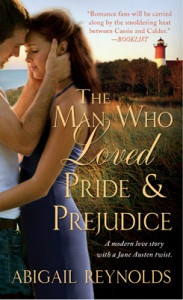 A modern love story with a Jane Austen twist. Marine biologist Cassie Boulton has no patience when a modern-day Mr. Darcy appears in her lab on Cape Cod. Proud, aloof Calder Westing III is the scion of a famous political family, while Cassie's success is hard-won in spite of a shameful family history. When their budding romance is brutally thwarted, both by his family and by hers, Calder tries to set things right by rewriting the two of them in the roles of Mr. Darcy and Elizabeth Bennet from Pride & Prejudice…but will Cassie be willing to supply the happy ending?